S1E347 - American Circus
1/6/2023, 7:20 AM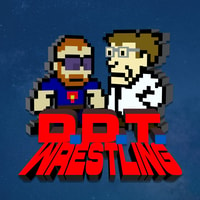 DC gets us up to speed on the current American political circus, while Doc bangs his gavel. They also talk about the imminent return of Vince McMahon to the WWE. Spoiler alert, Doc was apparently wrong. Also, DC talks about some New Japan. All this and your emails!
Special thanks to the DDT Wrestling Patreon members: Nate, Simon, Jeremy, Glenn, and Brandon! We are grateful for your support!
Email DDT Podcast!
Support DDT Wrestling on Patreon! Buy DDT Wrestling Merch!
Find out more at http://ddtpod.com