S1E321 - Wolf Everhard
6/2/2022, 5:30 AM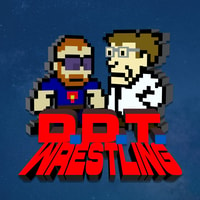 DC watched only the first and last episodes of Stranger Things Season 4 and thus has strong opinions to share. Apparently, there's some wrestling happening too, but no one seems to excited about it. All this and your emails!
Special thanks to the DDT Wrestling Patreon members: Nate, Simon, Jeremy, Glenn, and Brandon! We are grateful for your support!
Email DDT Podcast!
Visit the DDT Wrestling Website!
Support DDT Wrestling on Patreon! Buy DDT Wrestling Merch!
Check out our podcast host, Pinecast. Start your own podcast for free with no credit card required. If you decide to upgrade, use coupon code r-7287e6 for 40% off for 4 months, and support DDT Wrestling.