S1E299 - Instacart Stories
12/10/2021, 7:00 AM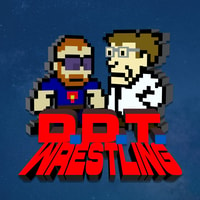 The one in which Doc recounts the story of how he nearly got beaten up at the local grocery store. Also, NXT Wargames, VPNs, Marvel stuff, and your emails!
Special thanks to the DDT Wrestling Patreon members: Kev, Simon, Jeremy, Glenn, Brandon, and Mitchell! We are grateful for your support!
Email DDT Podcast!
Visit the DDT Wrestling Website!
Support DDT Wrestling on Patreon! Buy DDT Wrestling Merch!
Check out our podcast host, Pinecast. Start your own podcast for free with no credit card required. If you decide to upgrade, use coupon code r-7287e6 for 40% off for 4 months, and support DDT Wrestling.