S1E294 - DC & Doc Talk Strikes Back!
11/5/2021, 6:00 AM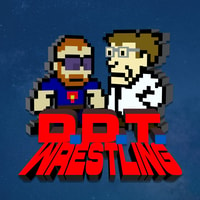 It's a blast from the past, with an episode that might as well have been part of the DC & Doc Talk show from the days of the NAI Network. This week DC makes Doc take a food quiz in order to find out exactly what social class the good doctor eats like. All of this and your emails!
Special thanks to the DDT Wrestling Patreon members: Kev, Simon, Jeremy, Glenn, Brandon, and Mitchell! We are grateful for your support!
Email DDT Podcast!
Visit the DDT Wrestling Website!
Support DDT Wrestling on Patreon! Buy DDT Wrestling Merch!
Check out our podcast host, Pinecast. Start your own podcast for free with no credit card required. If you decide to upgrade, use coupon code r-7287e6 for 40% off for 4 months, and support DDT Wrestling.