S1E344 - A Whole Nother
12/16/2022, 7:20 AM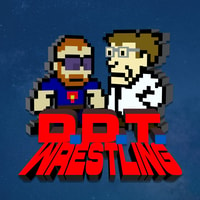 DC and Doc talk about all sorts of stuff, like wrestlers reutrning to the WWE and the unholy alliance between JBL and Happy Corbin. Then, Mandy Rose got fired and Doc isn't really sure why, and DC is surprisingly not uncomfortable throughout the conversation. All this and your emails!
Special thanks to the DDT Wrestling Patreon members: Nate, Simon, Jeremy, Glenn, and Brandon! We are grateful for your support!
Email DDT Podcast!
Support DDT Wrestling on Patreon! Buy DDT Wrestling Merch!