S1E283 - First Name, Last Name
8/13/2021, 6:00 AM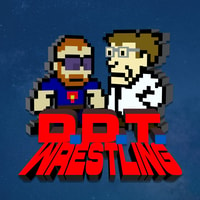 DC and Doc talk about phones. Talk about phoning it in. Hey, what's the deal with these cell phones? Also, the rumored changes to NXT are talked about, and the wrestling related content lasts way longer than any recent episode of DDT. They boys also talk a lotta bit spoilery about that there "The Suicide Squad" gimmick, to steal a phrase from one of the much more talented hosts of the PoB podcast. All of this and your emails!
Special thanks to the DDT Wrestling Patreon members: Kev, Simon, Jeremy, Glenn, Brandon, and Mitchell! We are grateful for your support!
Email DDT Podcast!
Visit the DDT Wrestling Website!
Support DDT Wrestling on Patreon! Buy DDT Wrestling Merch!
Check out our podcast host, Pinecast. Start your own podcast for free with no credit card required. If you decide to upgrade, use coupon code r-7287e6 for 40% off for 4 months, and support DDT Wrestling.