S1E337 - Hugh Jackman in a Banana Hammock
9/30/2022, 6:00 AM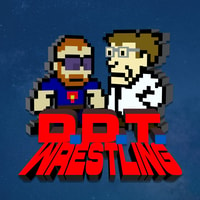 DC and Doc talk about how to study/learn things, DC vents about his day, and extensive discussion of the MCU is had. All of this and your emails, which includes a yummy snack cake tournament!
Special thanks to the DDT Wrestling Patreon members: Nate, Simon, Jeremy, Glenn, and Brandon! We are grateful for your support!
Email DDT Podcast!
Support DDT Wrestling on Patreon! Buy DDT Wrestling Merch!