S1E341 - All Good Things
11/4/2022, 10:56 PM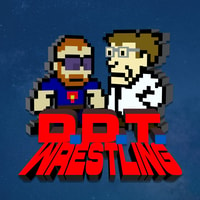 An impromtu recording session on a Wednesday night turns into more of a State of the Union show than anything else. The boys discuss taking a break from recording for a bit, but not before answering all of your emails!
Special thanks to the DDT Wrestling Patreon members: Nate, Simon, Jeremy, Glenn, and Brandon! We are grateful for your support!
Email DDT Podcast!
Support DDT Wrestling on Patreon! Buy DDT Wrestling Merch!