The JOB / POB Takeover (featuring Glenn and Jeremy!)
8/27/2021, 9:00 AM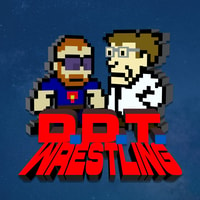 With Doc Manson busy working two jobs, DC invites the hosts of the Piece of Business Podcast, Glenn and Jeremy, on to help him get through the show!
We talk Glenn's upcoming trip to see Wrestle Queendom 4, make some changes to the current wrestling product, talk about geography for far longer than expected and much more!
Join us and also make sure to subscribe to the Piece of Business podcast!
Special thanks to the DDT Wrestling Patreon members: Kev, Simon, Jeremy, Glenn, Brandon, and Mitchell! We are grateful for your support!
Email DDT Podcast!
Visit the DDT Wrestling Website!
Support DDT Wrestling on Patreon! Buy DDT Wrestling Merch!
Check out our podcast host, Pinecast. Start your own podcast for free with no credit card required. If you decide to upgrade, use coupon code r-7287e6 for 40% off for 4 months, and support DDT Wrestling.