S1E379 - Welly Wanging
9/15/2023, 6:00 AM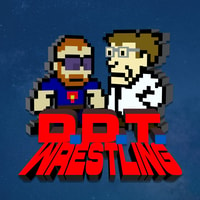 The Total Knockouts Division is proud to present combat sports! With creepy photoshopped pencil-mustachioed Vince McMahon at the helm as executive chairman! What could go wrong? All this, and your emails!
Special thanks to the DDT Wrestling Patreon members: Nate, Simon, Jeremy, Glenn, and Brandon! We are grateful for your support!
Email DDT Podcast!
Support DDT Wrestling on Patreon! Buy DDT Wrestling Merch!