S1E365 - The Hardy Party
5/27/2023, 1:11 PM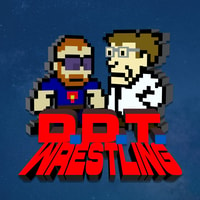 The title is almost unrelated, but I chuckled when I heard it. Let's see, there's some karaoke talk in memorium of the late Tina Turner. Then DC tells Doc the card for the upcoming AEW show. All this and the most pieces of positivity we could fit into a single show. All this and your emails!
Special thanks to the DDT Wrestling Patreon members: Nate, Simon, Jeremy, Glenn, and Brandon! We are grateful for your support!
Email DDT Podcast!
Support DDT Wrestling on Patreon! Buy DDT Wrestling Merch!