S1E355 - Toni Pepperoni
3/10/2023, 8:56 PM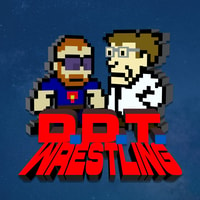 DC and Doc talk about wrestling! For most of the runtime this week! All thanks for AEW Revolution 2023. Listen in to hear Doc's hottest takes about Chris Jericho and Christian Cage. All this and your emails!
Special thanks to the DDT Wrestling Patreon members: Nate, Simon, Jeremy, Glenn, and Brandon! We are grateful for your support!
Email DDT Podcast!
Support DDT Wrestling on Patreon! Buy DDT Wrestling Merch!