S1E369 - Forbidden Door 2023
6/30/2023, 7:41 PM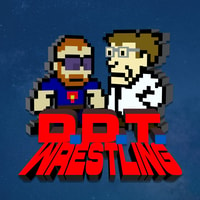 DC and Doc watched wrestling! What was the magical show that brought the boys together to watch the glorious graps? If you read the title of this show, you probably already know! All this and your emails!
Special thanks to the DDT Wrestling Patreon members: Nate, Simon, Jeremy, Glenn, and Brandon! We are grateful for your support!
Email DDT Podcast!
Support DDT Wrestling on Patreon! Buy DDT Wrestling Merch!