S1E284 - Rampage
8/20/2021, 6:00 AM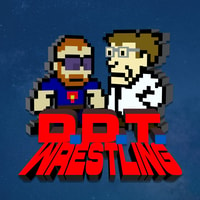 Two weeks in a row with the wrestling talk? What is this, some sort of wrestling podcast? Doc Manson watched the first episode of Rampage and came away impressed. Then DC kills the mood by describing the cards for WWE SummerSlam and NXT. All of this, but not before we learn about how our hosts dress themselves in the mornings. Plus, your emails!
Special thanks to the DDT Wrestling Patreon members: Kev, Simon, Jeremy, Glenn, Brandon, and Mitchell! We are grateful for your support!
Email DDT Podcast!
Visit the DDT Wrestling Website!
Support DDT Wrestling on Patreon! Buy DDT Wrestling Merch!
Check out our podcast host, Pinecast. Start your own podcast for free with no credit card required. If you decide to upgrade, use coupon code r-7287e6 for 40% off for 4 months, and support DDT Wrestling.