S1E306 - Bouncy Bouncy Bouncy Boonce
Alternate Title: AEW Darkhausen
2/4/2022, 7:00 AM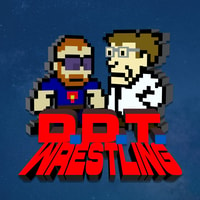 DC and Doc talk about non-fungible tokens to kick off the show, which you know is just an absolutely riveting conversation from two experts on the topic... /s. DC tells Doc all about the best wrestling show that he's ever seen, the 2022 edition of the WWE premiere live event, the Royal Rumble. Rachel writes in at DC's request and tells us all the hot goss surrounding Shane McMahon's sudden departure from Titan Towers. And DC teaches Doc all about the mysterious, very good, very evil ways of the newest AEW sensation, Danhausen! All this, and your emails!
Special thanks to the DDT Wrestling Patreon members: Nate, Simon, Jeremy, Glenn, and Brandon! We are grateful for your support!
Email DDT Podcast!
Visit the DDT Wrestling Website!
Support DDT Wrestling on Patreon! Buy DDT Wrestling Merch!
Check out our podcast host, Pinecast. Start your own podcast for free with no credit card required. If you decide to upgrade, use coupon code r-7287e6 for 40% off for 4 months, and support DDT Wrestling.