S1E287 - Doc Pobjob, I presume?
9/17/2021, 6:00 AM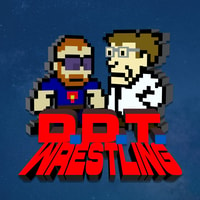 So, the title is a bit of a cheat this week. We never actually say this in the show. But that's happened before, and it will happen again. Know what else will happen again? Doc will talk about how he doesn't have the time to watch wrestling right now, and DC will bait Doc into ranting about a horror movie. It's good to have some routine in your life. All this, and your emails!
P.S. DC and Doc gonna POB hard this weekend. Stay tuned!
Special thanks to the DDT Wrestling Patreon members: Kev, Simon, Jeremy, Glenn, Brandon, and Mitchell! We are grateful for your support!
Email DDT Podcast!
Visit the DDT Wrestling Website!
Support DDT Wrestling on Patreon! Buy DDT Wrestling Merch!
Check out our podcast host, Pinecast. Start your own podcast for free with no credit card required. If you decide to upgrade, use coupon code r-7287e6 for 40% off for 4 months, and support DDT Wrestling.