S1E326 - Candy Tourney Redux
7/8/2022, 6:30 AM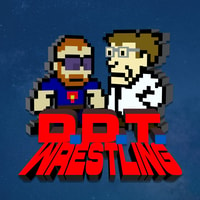 DC and Doc talk a bit about the results from Money in the Bank before descending into a massive candy tournament. In keeping with DC's love of tournaments, we only get through the first round. More to come in future weeks! This, and your emails!
Special thanks to the DDT Wrestling Patreon members: Nate, Simon, Jeremy, Glenn, and Brandon! We are grateful for your support!
Support DDT Wrestling on Patreon! Buy DDT Wrestling Merch!
Check out our podcast host, Pinecast. Start your own podcast for free with no credit card required. If you decide to upgrade, use coupon code r-7287e6 for 40% off for 4 months, and support DDT Wrestling.