S1E304 - Gunther Happens
1/21/2022, 10:19 PM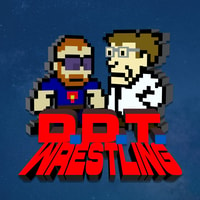 DC and Doc talk about all the latest outrages in the professional wrestling community, including the renaming of Walter after Nazi UBoat Commander Gunther Stark, and the stereotypical objectification of Sarray as a Japanese schoolgirl. Just your typical fun filled episode! Thanks, WWE! Oh yeah, and your emails!
Special thanks to the DDT Wrestling Patreon members: Simon, Jeremy, Glenn, and Brandon! We are grateful for your support!
Email DDT Podcast!
Visit the DDT Wrestling Website!
Support DDT Wrestling on Patreon! Buy DDT Wrestling Merch!
Check out our podcast host, Pinecast. Start your own podcast for free with no credit card required. If you decide to upgrade, use coupon code r-7287e6 for 40% off for 4 months, and support DDT Wrestling.