S1E279 - Muscle Heads with DC and Doc
7/9/2021, 7:00 AM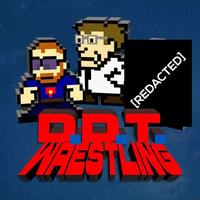 DC and Doc had a fantastic conversation with Eddie McCabe, formerly known as Liam Stryker of the New Age Insiders Podcast. Unfortunately, that podcast has been lost to the deepest and darkest recesses of the internet. So, here's another episode where we talk about the conversation that was, our current exercise routines, and we even talk a bit about WWE and AEW. All of this and your emails!
Special thanks to the DDT Wrestling Patreon members: Kev, Simon, Jeremy, Glenn, Brandon, and Mitchell! We are grateful for your support!
Email DDT Podcast!
Visit the DDT Wrestling Website!
Support DDT Wrestling on Patreon! Buy DDT Wrestling Merch!
Check out our podcast host, Pinecast. Start your own podcast for free with no credit card required. If you decide to upgrade, use coupon code r-7287e6 for 40% off for 4 months, and support DDT Wrestling.