S1E273 - Zambies!
Army of the Dumb
5/21/2021 7:30 AM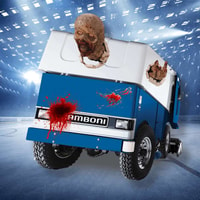 DC regales Doc and GW with tall tales of an outrageous zombie attack on the WWE Universe at Wrestlemania: Backlash. GQ has some questions about the recent CDC guidance on masks and COVID-19, and DC has an unhealthy obsession with the Money Plane. All of this, and your emails!
Special thanks to the DDT Wrestling Patreon members: Kev, Simon, Jeremy, Glenn, Brandon, and Mitchell! We are grateful for your support!
Email DDT Podcast!
Support DC & Doc on Patreon!
Check out our podcast host, Pinecast. Start your own podcast for free with no credit card required. If you decide to upgrade, use coupon code r-7287e6 for 40% off for 4 months, and support DDT Wrestling.