S1E266 - Godzilla vs. Kong
The Towering Titanic Bout of Our Age!
4/2/2021 2:33 PM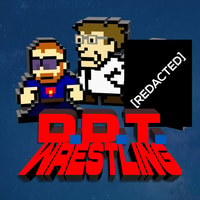 So this show could have been called Peter Flounder, but let's be honest. Doc picks the titles and there's only one event of major importance discussed this week. It's a battle of the behemoths, and all three hosts weigh in on the greatest titanic bout of modern history! Oh, and we talk about the NXT shows leading into Wrestlemania. Why didn't anyone tell me that that King Cuerno was back?