S1E366 - Limit Your 'Poo
6/2/2023, 6:11 PM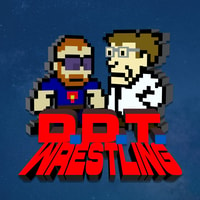 DC and Doc have a grand old time this week. Doc talks about the Last Drive-In that wasn't, and DC talks a little bit about some of the wrestling that happened at that recent AEW show. There's a hypothetical or two, and we answer your emails! Don't forget to limit your 'poos to 2 or 3 times each week!
Special thanks to the DDT Wrestling Patreon members: Nate, Simon, Jeremy, Glenn, and Brandon! We are grateful for your support!
Email DDT Podcast!
Support DDT Wrestling on Patreon! Buy DDT Wrestling Merch!